PCC now offers scattering at sea. This service includes picking up the cremated remains from your funeral home transporting to Depoe Bay and charting the boat.
PCC charters Dockside Charters of Depoe Bay, OR.
A certificate with the deceased full name and date & time of the scattering as well as the name of the vessel and the coordinates will be mailed back to you, as well as notifying the EPA.
Every Memorial Day we will be honoring the Deceased we have cremated by providing a wreath with our name on it for the on shore ceremony and placement at sea. www.fleetofflowers.org
Communal Scatterings are weather permitting and subject to change without notice.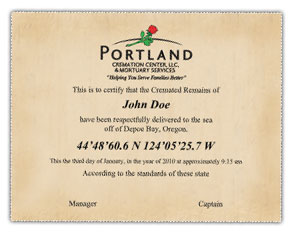 Scattering Authorization - Online Writeable Form ©

The above file is an Adobe .pdf file and requires Adobe Reader to view. You can download a free copy at http://get.adobe.com/reader/
EPA Notification Form and instructions
We have replaced our water soluble bags with an environmentally friendly Biodegradable Scattering Urn that we wholesale to our Funeral Home Clients.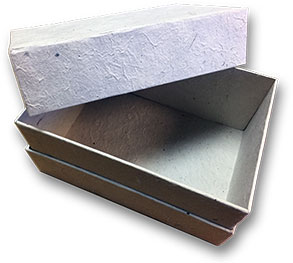 Scattering in the Mt. Hood National Forest:
At least two weeks prior to the date you plan to scatter the cremated human remains you will need to request permission by writing the Superintendents at:
Mt. Hood National Forest Headquarters
16400 Champion Way
Sandy, Oregon 97055
Hours:
M - F 7:30am - 4:30pm
Closed 11:30 - 12:30
Telephone:
(503) 668 1700