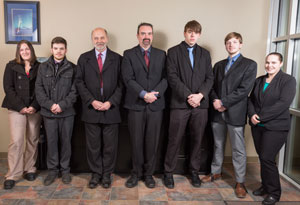 Our First Call Team is a diverse group from many backgrounds. Many are here as a way to gain experience to enter mortuary school, enter the funeral business, or are even retired and looking to serve the community. We are proud of our diverse group that is committed to serving families in a time of need.
Our First Call team includes...Jaci, Bobby, Greg, Oliver, Mitch, Nick, Erika, Todd, Jessica, Hailey, Persida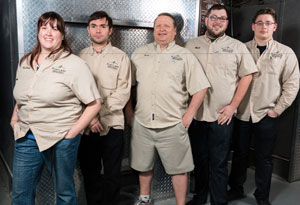 Our Cremation Team has over ten years of crematory experience. They perform a wide variety of duties including Watch Placements, Cremations, and assisting our valued clients with transferring cases. Our cremationists have undergone certification training and take great pride in the care they take in their work.
Matt leads our cremation team that includes Brittney, Igor, Kevin and Ry.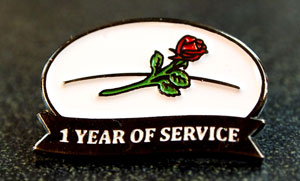 Working first calls and performing cremations can be demanding both physically, and emotionally. To celebrate those who have served a year, we award a 1 Year Pin to mark this service achievement.
Recipient's Include:
Kevin 8 yrs
Dan 7 yrs
Igor 2 yrs
Matt 2 yrs
Oliver 2 yrs
Brittney 1 yr
John 1 yr
Mitch 1 yr
Nick 1 yr